Little Miss Clarke County Fair Contest
Monday, August 9, 7:00 PM
Grandstand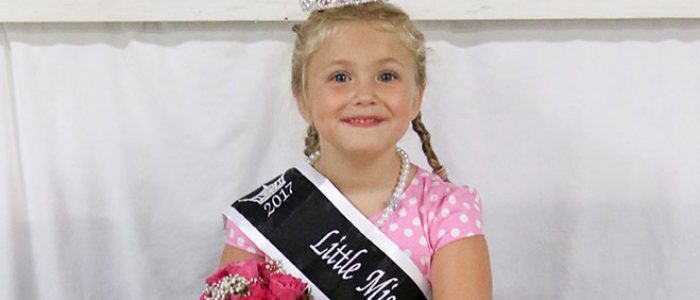 Rules
Each contestant MUST be a resident of Clarke County.
Contestant must be the age of 4 through 6 the day of the contest (August 9).
Practice will be August 8th at 10:00 AM at the Grandstands.
No pageant dresses allowed but there is plenty of room for smiles.
Winner required to carry title of Little Miss Clarke County Fair in any other events she participates in.
Winner must be at the fair all week to present awards as well as any events throughout the year the director feels she needs to attend.
Any time winner is on fairground property during their year of reign, they must be in their crown and sash.
If your little girl wants to have some fun please register her today.
Deadline to Enter: July 15, 2021
Contact:
Pat Gaston
540-247-3462
pat.gaston@yahoo.com
Annie Gaston
540-535-6267
gastonbk@dukes.jmu.edu