Thank you to all 2022 Livestock Buyers.  We appreciate your support of the FFA and 4-H exhibitors.
American National Insurance/Locke Wysong
Animal Medical Center
Annmarste Farm/David Herndon
Audley Farm
Barbara Byrd
Ben Barnes
Berryville Farm & Pet Supply
Betty Dodge
Bill "Doc" Houch
Bill & Mary Daniel
Blue Ridge Insurance & Title
Brady Childs
Brian Orndorff
Broy & Son Pump Service
Bruce Welch
Bud & Donna Michael
Clarke Agricultural Learning Foundation
Clarke County Farm Bureau
Clarke County Young Farmers
Clay Brumback
Clearbrook Feed & Supply
Crownstone Equipment
Custom Construction Management
D Scott Herndon Trucking
Darling Ingredients
Dave Thompson
David Anderson
David Buck Sr
David Hardesty
Diedra J/Alex McCauley/Armstrong
Edgewood Dairy
Edmonds Excavating LLC
Edward Jones
Ellerslie Farm
Emma Donnelly
Emmart Oil Company
Enders & Shirley Funeral Home
Farmer's Daughter
Fenton Simpson
Garry Judy
George Roberts
Gina McIntire
Gore's Processing Inc.
Graystone Farm
Gwen & Richard Sutphin
H.H. Omps Inc.
Hard Tymes Lawn Care
Harold Hartsell
Harvey Dodge
Harvue Cheese
Hash Auction
High Gear Truck Repair
Holly Brook Farm
Horizon Farm Credit
Iron Rail Farm
J&B Farm
J.D. Robinson & Son Trucking
James Dehaven Jr
Jared Armacost
Joanne Hornbaker
John & Natasha Orndorff
Jones Funeral Home
Jonnie Hornbaker
Jordan Childs
Juday Group
Karen Fuog Catering
Kathy & Chad Morris
Kelly & Bob Moberg-Pepin
Kim & Tom Cochran
Kim Dooley
Kim Tierney
Koon's Equipment Repair LLC
Larry Royston Septic Service LLC
Loudoun Stairs
Marshall CFC Farm & Home Center
Martins Pumping Service
Matt Webster
Middletown Shelving
Mike Cather
MNM Farms
Moore Clements & Co
Mountaineer Pipe Corp
Movement Mortgage
Nikie, Ana, & Alex Hornbaker
Old Dominion Livestock Producer Assn
Pecora Dezine
Pete & Alice Fens
Peter & Taylor Fens
Piggot Electric
RCS Waste & Recycling
Real Business Solutions
Richard Leight
Riley Shirley
Riverside Farms Trucking
Robert & Jennifer Hornbaker
Robert Ashby
Rockingham Cooperative
Rod DeArment
S&R Meat Goats
Sharon & Alan Young
Short Hill Farms LLC
Snyders Show Pigs
Steed Hill Farm
Stoneridge Farm
Swimley Farm
Swimley Show Goat
Tad Wolford & Tina Norris
The Wiley Boys
Tidal Wave Athletics
Tom Rust
Twist of Fate Farm
Ty Unger
Tyson's Automotive Services
VA Riggers
Vincent Kids
Warfield Homes
Waterloo Electric
Wayside Farm
William Houck
Winchester Equipment Co
Wojo Farms
Ybarra Farms
2022 Livestock Winners
________________________________________________________________________________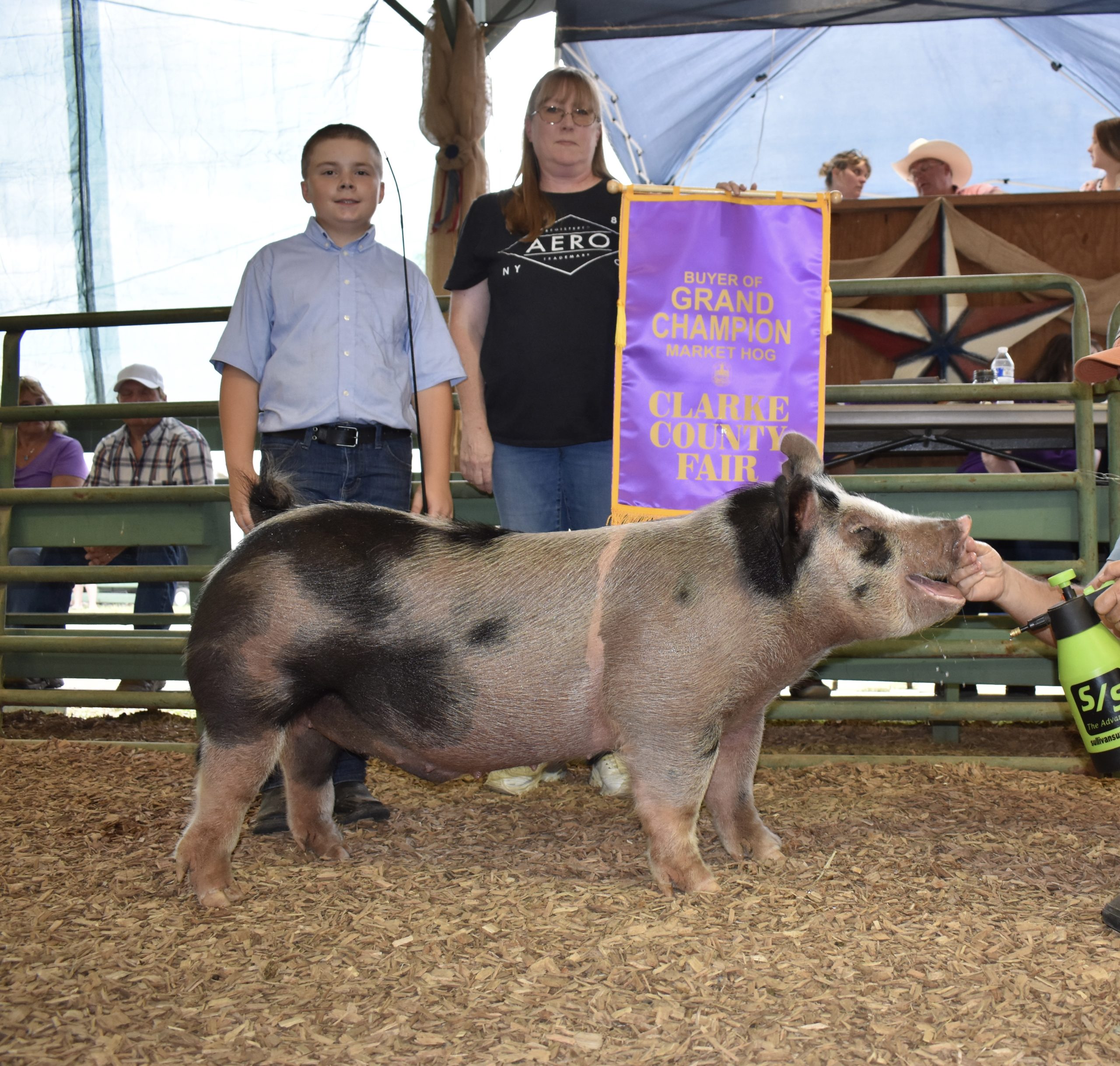 Grand Champion Market Hog – Jake Herndon.
Purchased by Short Hill Farm, LLC for $7.00 p/ pound
Reserve Grand Champion Market Hog – Emma Donnelly
Purchased by S. Scott Herndon Trucking at $4.25 p/ pound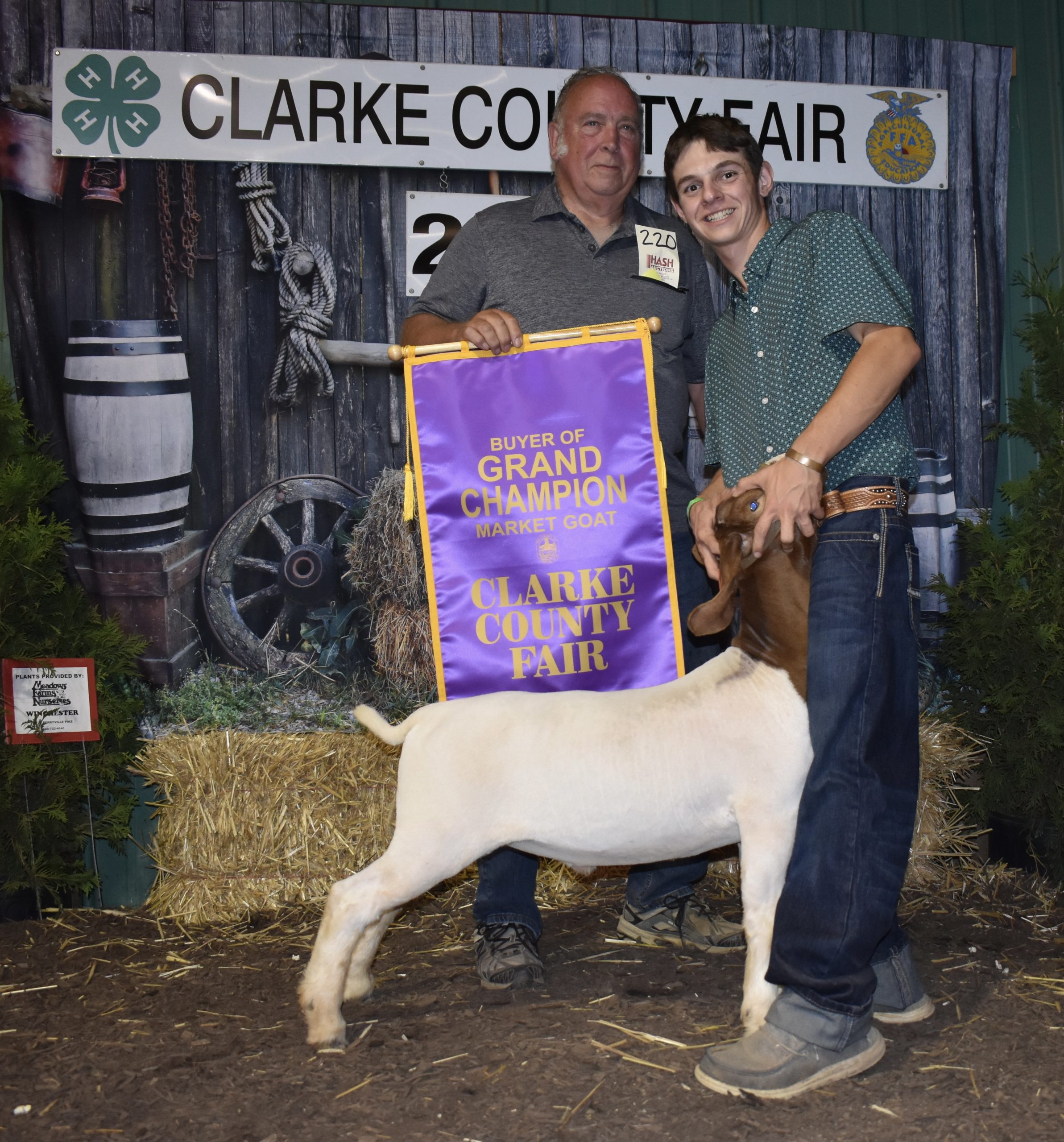 Grand Champion Market Goat – Riley Shirley
Purchased by Robert Ashby at $23.00 p/ pound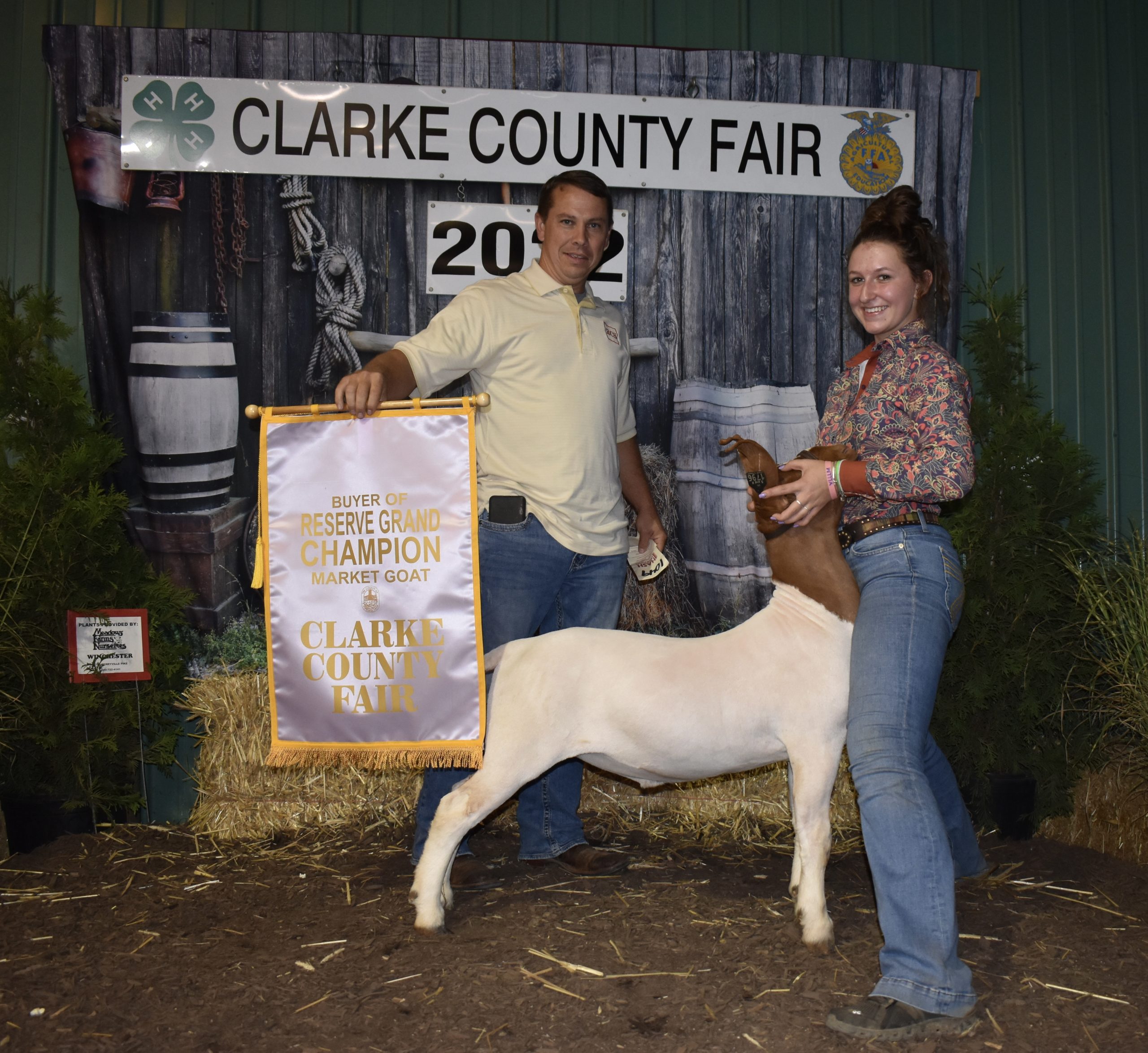 Reserve Grand Champion Market Goat – Emma Donnelly
Purchased by RCS Waste & Recycling at $2.75 p/ pound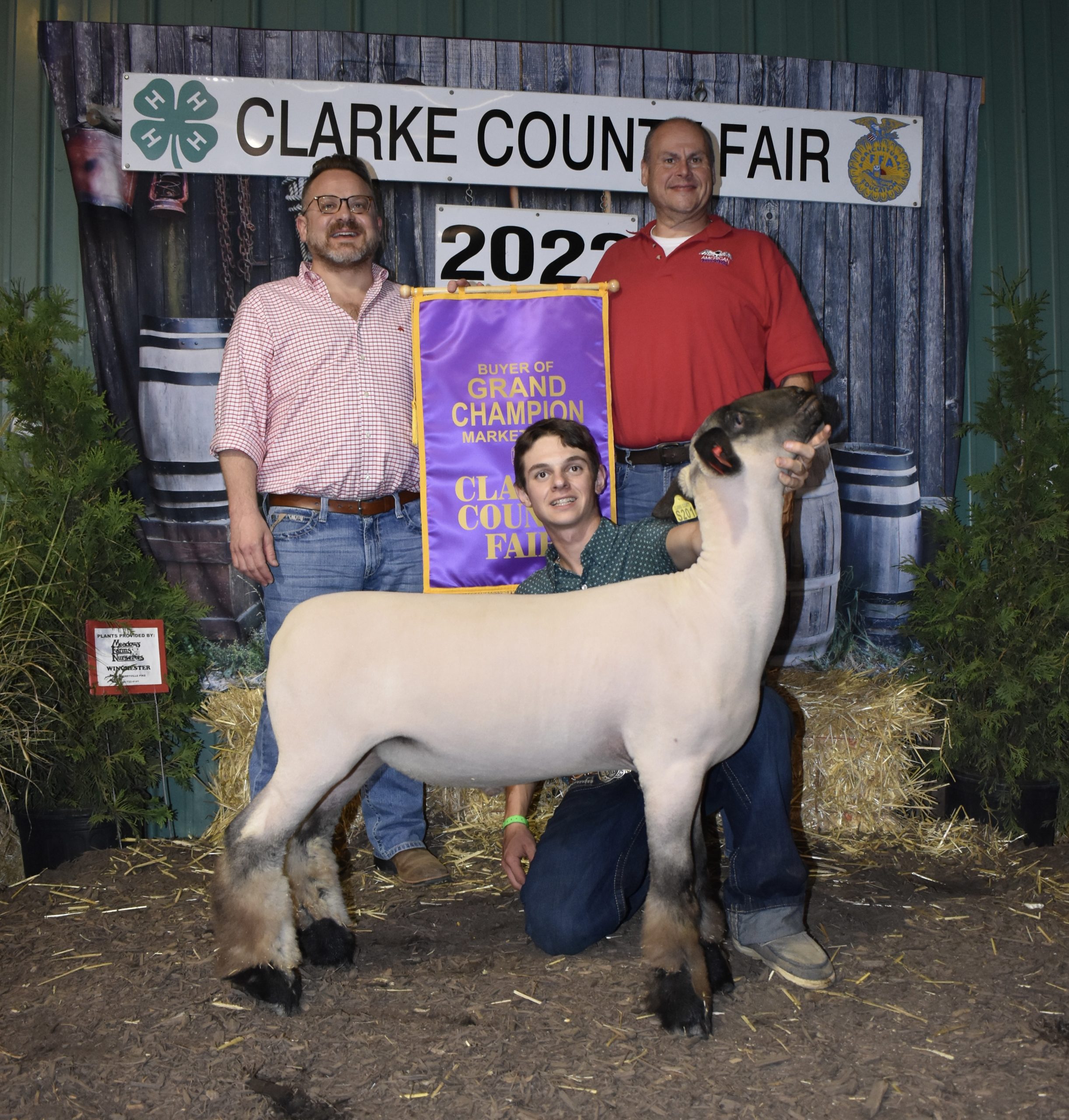 Grand Champion Market Lamb – Riley Shirley
Purchased by Farm Family Ins/Locke Wysong and Edward Jones/Jordon Liskey at $10.50 p/ pound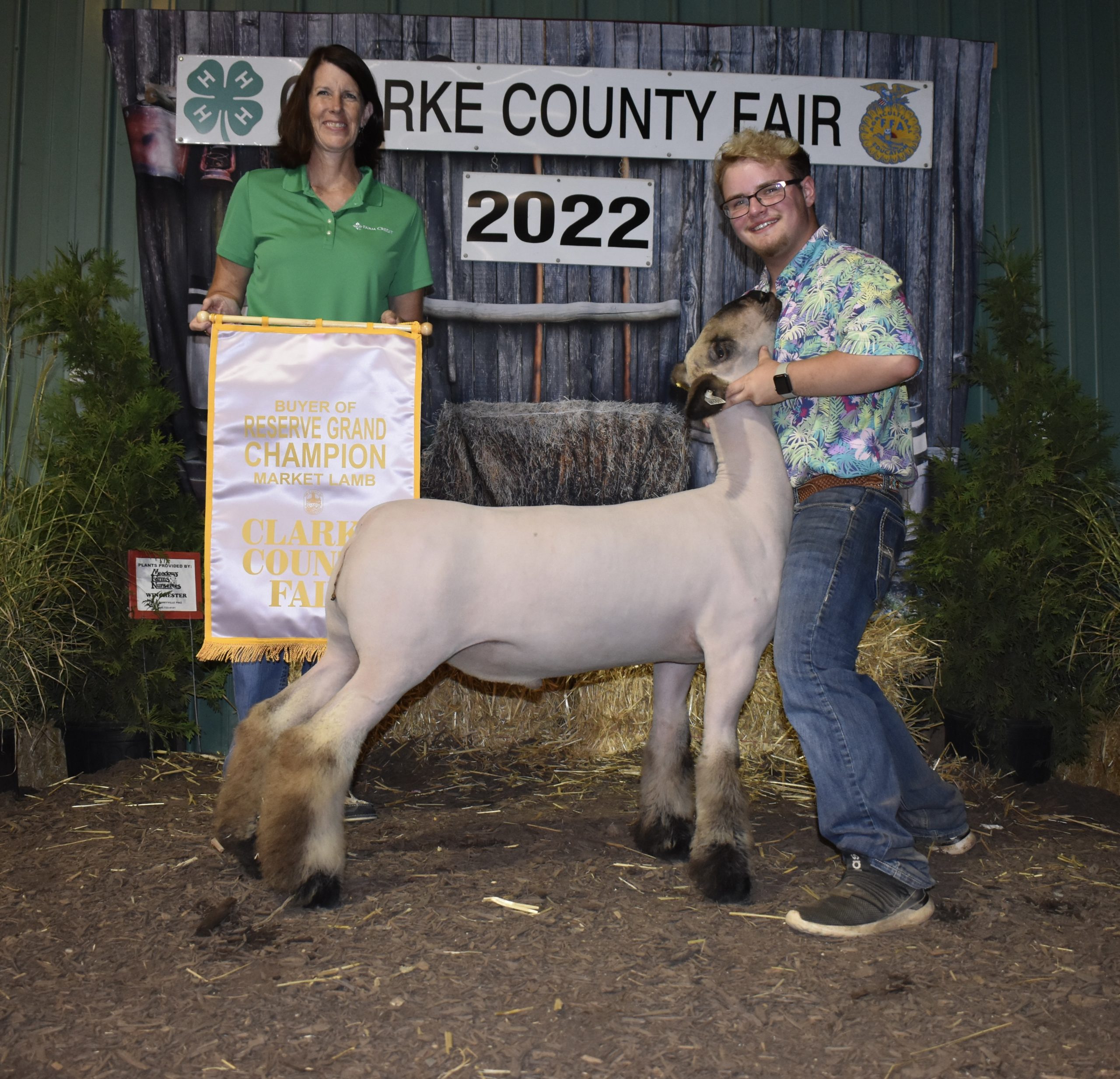 Reserve Grand Champion Market Lamb – Jackson Kelly
Purchased by Atlantic Farm Credit at $9.00 p/ pound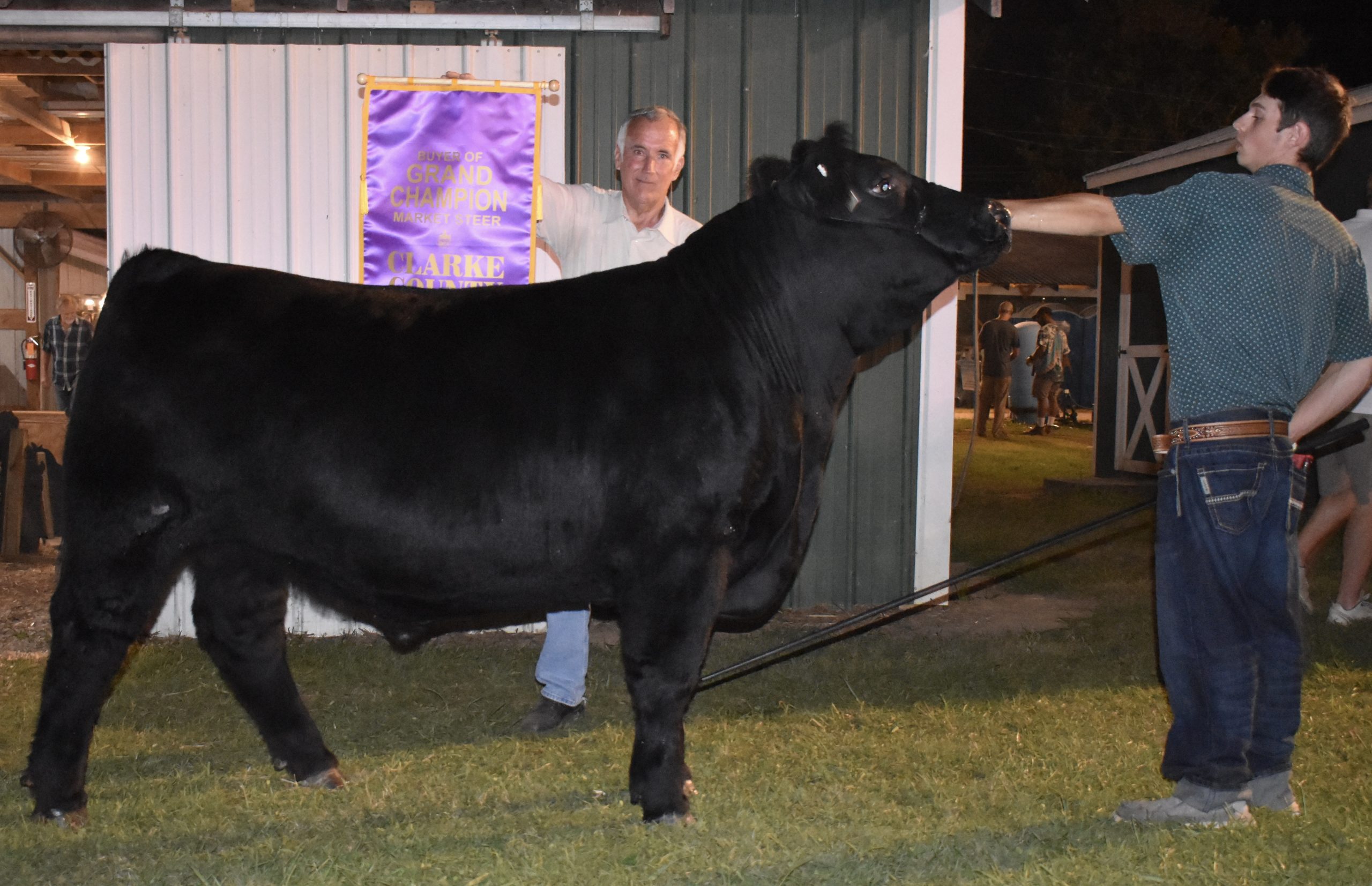 Grand Champion Steer – Riley Shirley
Purchased by Tim Emmart/Emmart Oil Company at $7.25 p/ pound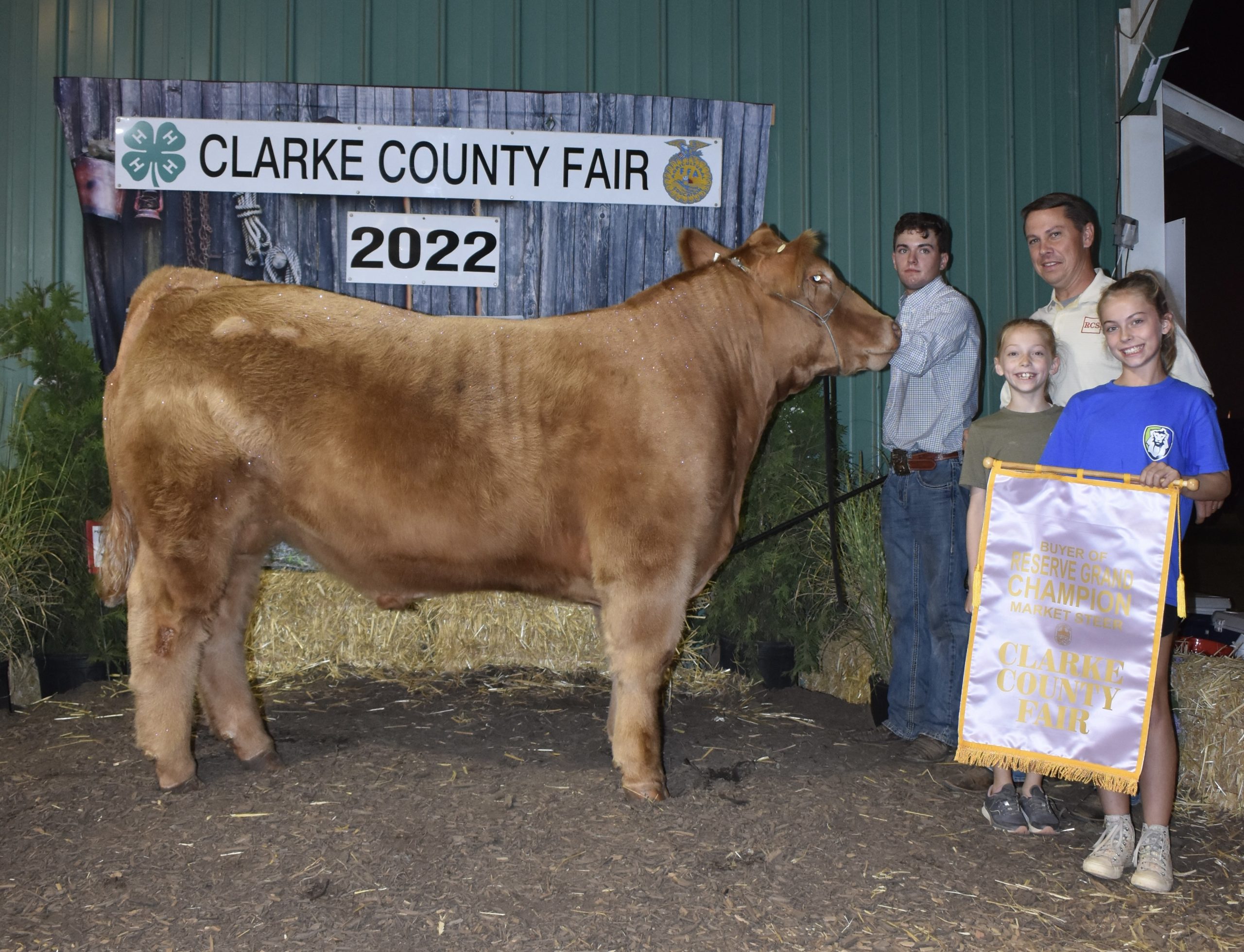 Reserve Grand Champion Steer – Jordan Kelly
Purchased by RCS Waste & Recycling at $5.00 p/ pound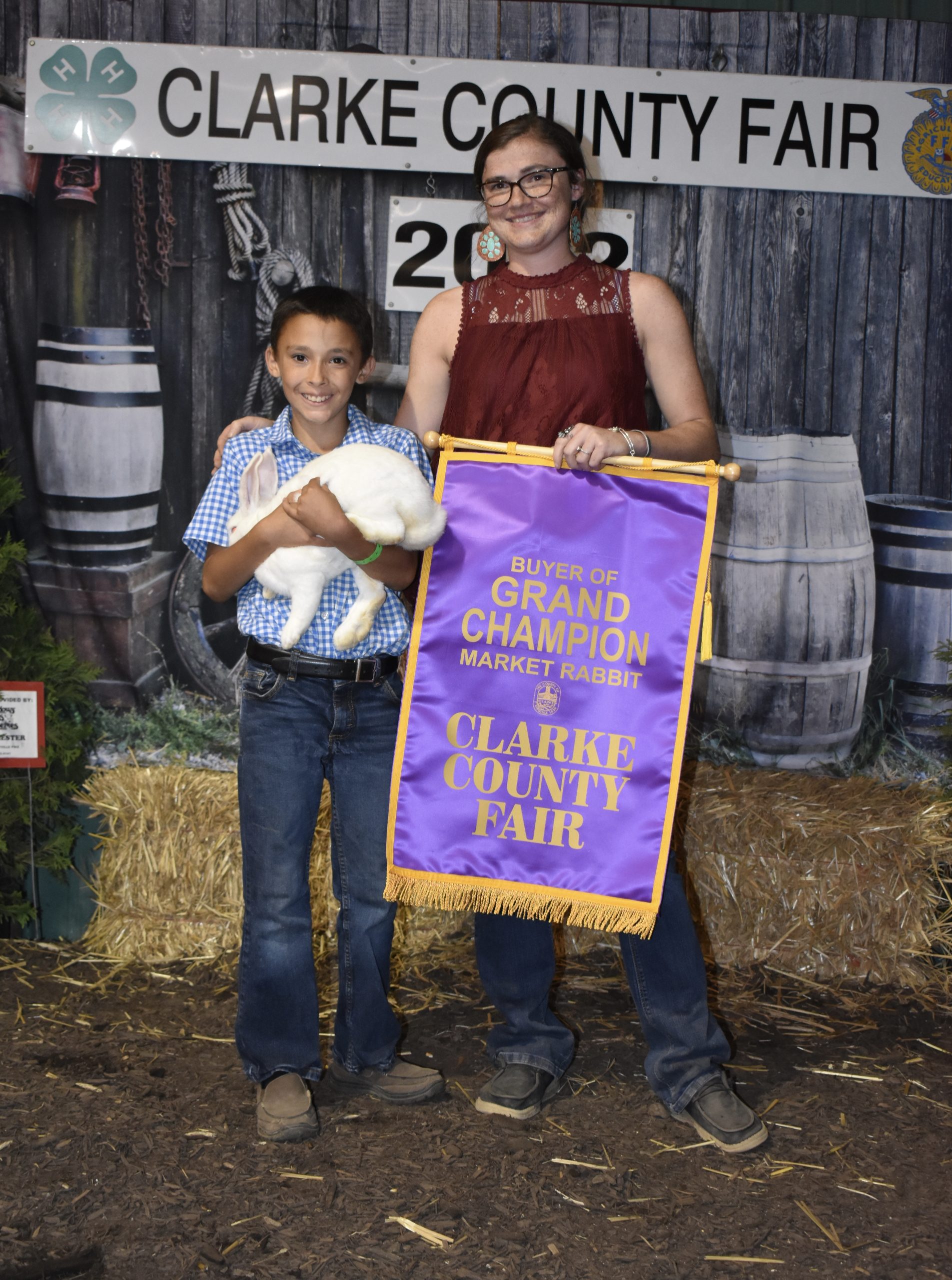 Grand Champion Meat Rabbit – Braylon Jones
Purchased by Jordan Childs for $400.00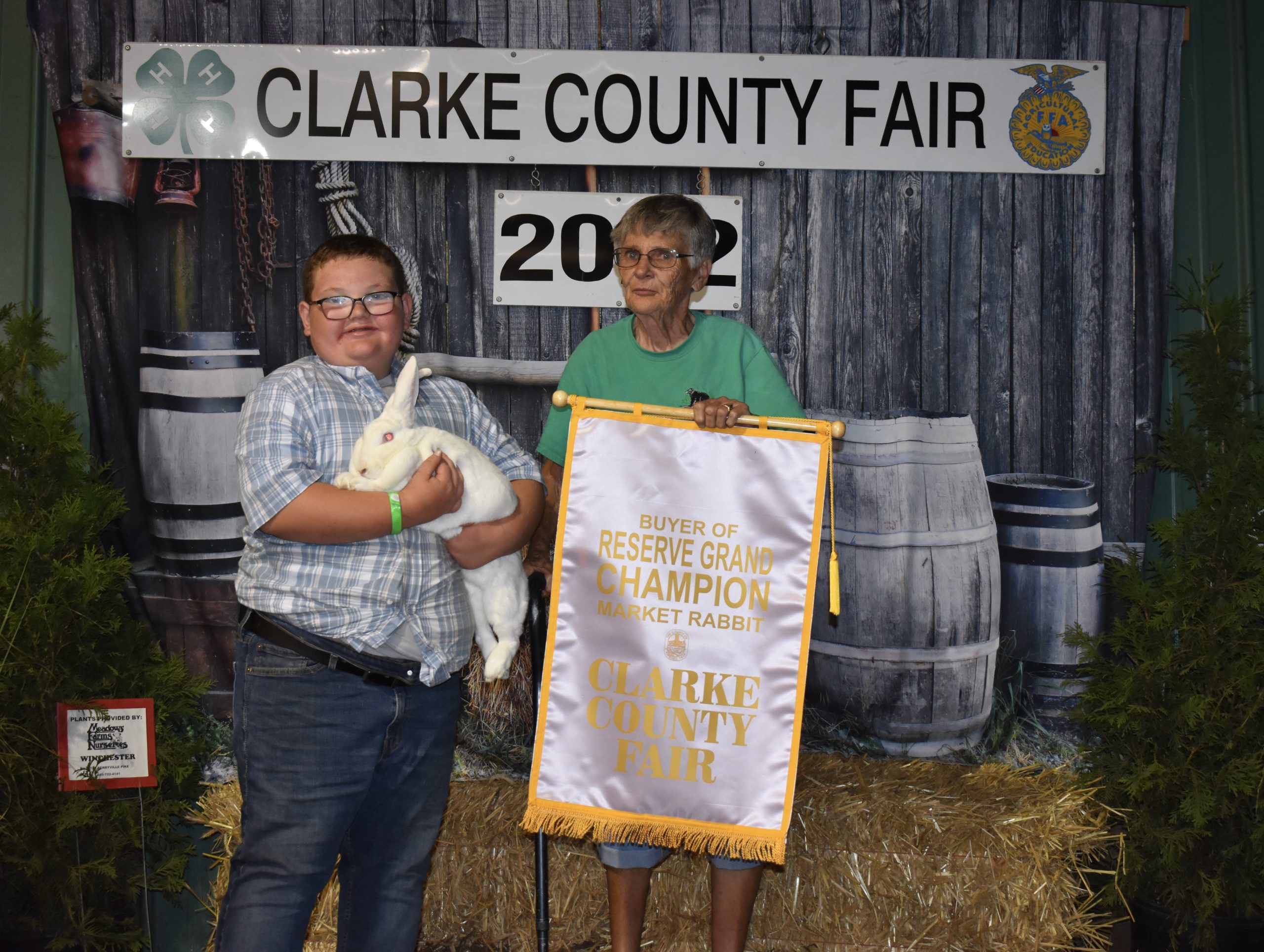 Reserve Grand Champion Meat Rabbit – Ryan Bell
Purchased by Betty Dodge for $260.00
________________________________________________________________________________
Ruritan Club of Clarke County, LLC would like to say a BIG THANKS to all the members and volunteers that helped make the 67th Clarke County Fair a success in 2022.  Without everyone working together we would not have been able to put on this event.  Thanks again to everyone.
Also thank you to all the exhibitors in the Livestock area, Homemaking department, Horticulture Department, Floral Department and Arts Department for sharing your talents with us.
Thanks to all the buyers who came out to purchase animals from the 4-H and FFA children during the Livestock Sale on Friday night.
________________________________________________________________________________
For over 70 years, the Clarke County Ruritan Club has exemplified "Neighbors helping Neighbors" within our community!  Our Ruritan, with its 88 dedicated members, provides annually more than 35-40 Thousand Dollars of "like kind" donations through use of our grounds and facilities to area schools, youth organizations, local non-profits, and Virginia State resource programs.

It is also a privilege to provide on-going monetary contributions to local organizations whenever possible at the recommendations of our Board and membership.  During this most difficult period of "post Covid", within the last twelve months, Clarke County Ruritan Club has provided financial support to the following organizations:
Ruritan Scholarship Program at Clarke County High School
Enders Fire & Rescue
CCHS Eagles Bluegrass Series
Hunters For the Hungry
Laurel Center for Women
Seniors First
Blue Ridge Hospice
Clarke County Little League
Our continuing goal through the generous support of our benefactors, sponsors, and strong, dedicated membership, is to give back within a vibrant community that we all reside within and cherish.
Special Presentation
Joe Hulver from the Stonewall Ruritans attended our meeting on Wednesday, 19 January 2022 to present our club with a plaque for having the largest percentage of membership increase in 2021. Joe was at the Ruritan National Convention that was held in Myrtle Beach, SC this year.
Below is a picture of the plaque and also off Joh Hulver presenting the plaque to Brad Broy, the President of the Clarke County Ruritans.
                                                                      ____________________________________