General Fair Admission Fee
Adults – $10.00 per day
Children (Ages 5-15)– $5.00 per day
Preschool Children – Free
Season Passes (6 days) – Adults $30, Children $15
Season Fair Passes are available now at Broy & Son and Berryville Auto Parts.
Wed: Senior Citizen & Children Day-All adults (62 and older) and children (15 and under) are admitted FREE until 5:00 PM
Thur: Veterans Day-All active and military veterans are admitted free, all day
ATM Machines located on the fairgrounds
CREDIT/DEBIT CARDS ACCEPTED FOR PAYMENT IN RURITAN FOOD STAND, BBQ CHICKEN/BEEF DINNER, FAIR TICKET OFFICE.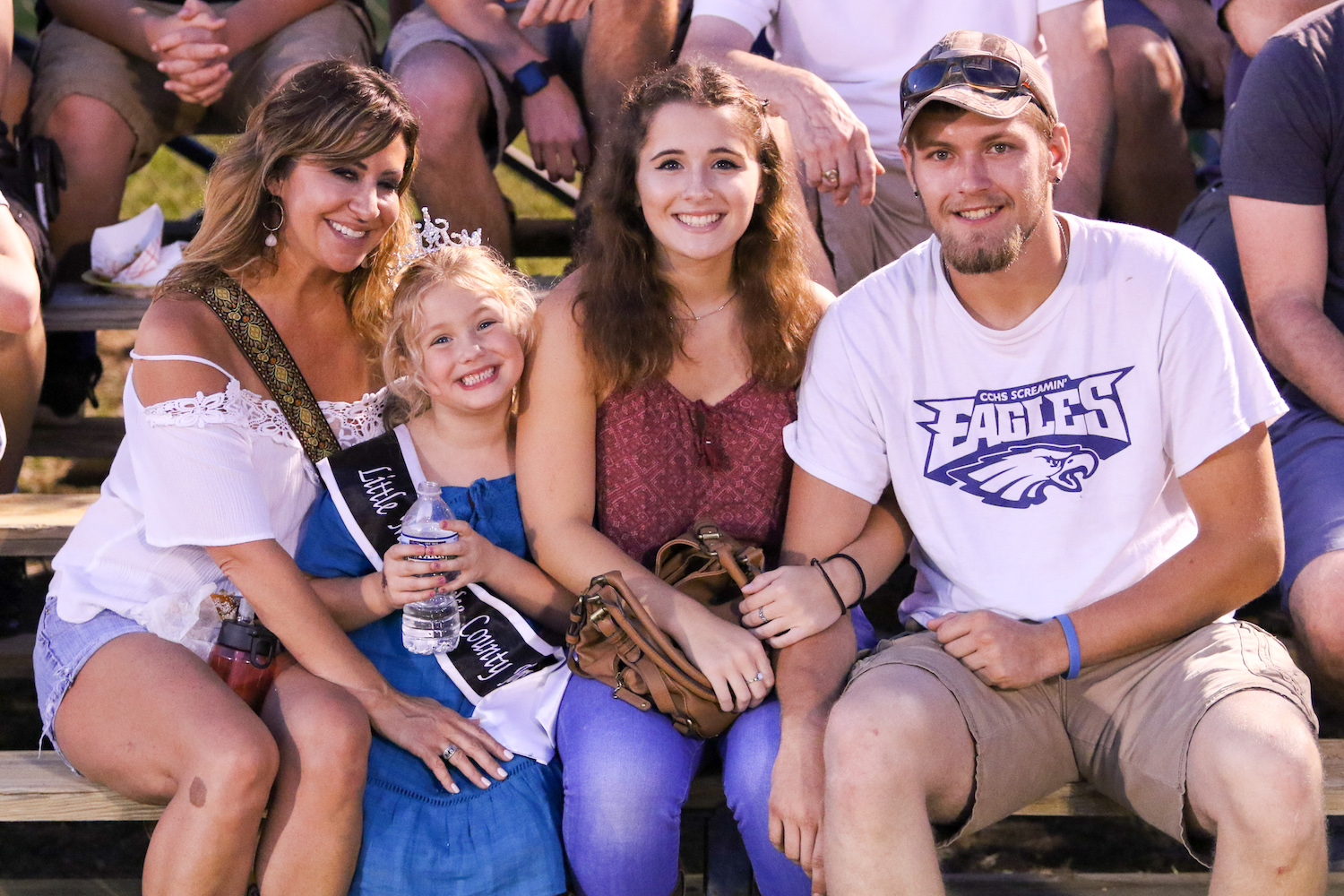 I. Exhibitors
Each livestock exhibitor (regardless of number of entries) of dairy cattle, beef cattle, goats, sheep, swine, rabbits, poultry and horses will receive one (1) Free Season Pass.
Each 4-H and FFA livestock family will receive two (2) additional free Season Passes.
All workers and assistants required by livestock exhibitors will be allowed to purchase a Season Pass for $15 (limit 3 passes per livestock exhibitor).
Exhibitors in the Agriculture, Horticulture, Homemaking, Fine Arts, Photography & Floral departments with articles that do not require any service will be entitled to purchase a Season Pass at $15 per adult and $10 for children. (NOTE CORRECTION) Entry stubs must be shown to the fair ticket office to purchase the tickets.  You must have a minimum of 5 entry stubs to purchase a reduced rate Season Pass.  Five stubs per reduced pass.
Each commercial exhibitor will receive a maximum of 2 free season passes for each space purchased.  These passes are only allotted by the Commercial Exhibit Committee.
Persons bringing exhibits to be entered in the fair will be admitted free on Monday evening and Tuesday until noon.
II. Horse Shows (English or Western)
Pre-registration is preferred. Available through Showorks. Deadline to pre-register is July 31st.
Gate Admission will be charged to  vehicle driver, rider, trainer and parents but they will receive a coupon which can be turned into the Horse Show Secretary's Office for reimbursement. This coupon does not include entry into the Fair area itself except for the rider.
IV. Carnival Workers
Those persons connected with the carnival will be issued a free gate pass (certified by carnival boss).
III. Ruritan Members, and Families
Each Ruritan member receives a Ruritan arm band.  They are blue for 2022.
Each member receives free weekly season passes for his/her spouse and family.
Each member's dues have to be paid up-to-date.
V. Workers and Others
Those Not Covered Above
Persons selected by the Committee Chairman or Fair Chairman as officials, judges or assistants in a department other than exhibitors or Ruritan members, may be issued a free season pass through the fair ticket office.
All free passes and reduced price tickets must be issued through the fair ticket office by the following procedures:
a. List of workers certified by the fair chairman or committee chairman to be presented at the fair ticket office.
VI. Gatemen and Ticket Takers
Gatemen will collect the regular admission fee from everyone unless a pass is presented.  NO exceptions to this rule.
Any refunds due an individual on admission fee will be refunded at the fair ticket office and NOT by the gatemen.