Tractor Driving Contest
Friday, August 13, 9:00 AM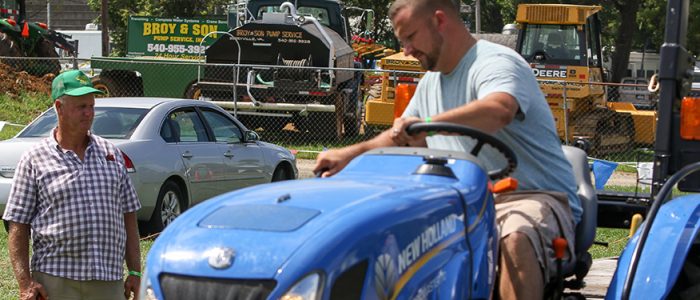 The Clarke County FFA-sponsored Tractor Driving Contest is designed to provide competition in the art of handling a farm tractor and associated equipment. Divisions will be as follows:
Junior Division: Ages 9-13
Senior Division: Ages 14-19
Adult Division: Any person above the age of 19
Ribbons will be presented for the top five places and a trophy will be presented in each division.
The Contest will include the following events:
Operating a tractor with a two-wheel implement.
Operating a tractor with a four-wheel implement.
Scoring will be done on a standardized scoring sheet. Contestants must use the provided tractor and not their personal one.
For a copy of the rules and regulations, contact the livestock committee at ccrflivestock@gmail.com.